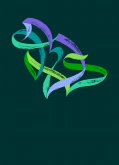 The Saudi Ministry of Tourism has unveiled a new initiative for tourism education, which intends to collaborate with universities and higher education institutions throughout the Kingdom to offer distinctive and enriching educational programs. These programs are specially designed to align tourism and hospitality education with the market requirements, and to equip aspiring professionals with the knowledge and skills necessary to secure lucrative employment opportunities in this sector. At a special event held in Riyadh, Her Highness Princess Haifa bint Mohammed Al Saud, Vice Minister of Tourism, launched this initiative on behalf of His Excellency the Minister of Tourism, Mr. Ahmed Al Khateeb. The ceremony was attended by several key partners from government entities and the education sector, who discussed the programs' primary objectives and implementation strategies. Additionally, the event witnessed the signing of four memorandums of cooperation with MoE, MHRSD, ETEC, and KFUPM.
During this occasion, Her Highness stated, "We are delighted to collaborate with the top educational institutions in the Kingdom to introduce the tourism education initiative in order to raise awareness and attractiveness of opportunities in the tourism sector for Saudi citizens and education sector leaders. This initiative is in line with MT's strategy to meet the needs resulting from the sector's rapid growth. The launch of these programs will also guarantee that suitable talents are accessible to support the Kingdom's march towards fulfilling NTS and Vision 2030 objectives, by empowering the next generation of Saudi talents."
Students will have the opportunity to enroll in specialized programs as part of the educational program. These programs include the "Travel and Tourism Diploma" offered by the University of Tabuk in partnership with the renowned Hong Kong Polytechnic University, the "Diploma in Mountain Resorts Hospitality" offered by King Khalid University in partnership with the Swiss Les Roches School, the "Diploma in Hospitality and Business Administration" from King Fahd University of Petroleum and Minerals, "Diploma in Medical Tourism" offered by Batterjee Medical College in collaboration with the Italian University of Palermo, and a Master's in Tourism Management at Prince Mohammad bin Salman College. These institutions were chosen based on thorough research into the current and future requirements of the tourism industry in the Kingdom, taking into account factors such as demand, geographic diversity, and the institutions' ability to provide quality tourism education.
The Ministry of Tourism has launched a new educational initiative aimed at promoting tourism in various provinces of the Kingdom. In partnership with major public education schools, MT has developed four enrichment programs, including "A Career in Tourism" by KAUST, "Tourism and Hospitality Skills" by King Abdulaziz Schools, "Tour Guide" by AlKifah Academy, and "Tourism Destinations: The Experience of the Kingdom of Saudi Arabia" in collaboration with an entertainment camp that will take place in multiple locations throughout the country.